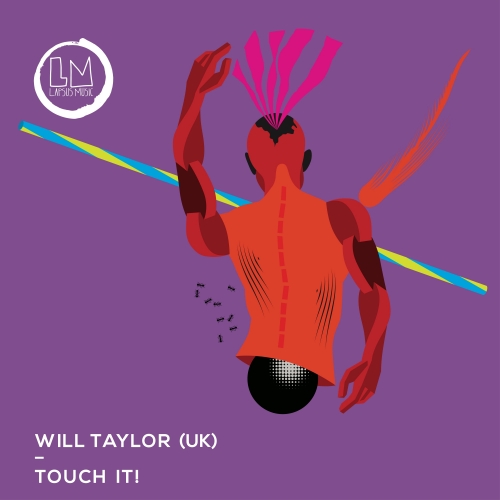 Will Taylor (UK)
When you think of credible artists on the come up in recent years, one name that stands out in most conversations is that of 'Will Taylor'. Having firmly established himself across the UK and Ibiza as a credible House and Tech House DJ/Producer with releases on Viva Limited, ABODE Records, Resonance Records, Cr2 & More , Will has yet another whirlwind year ahead of him.
Will's love for dance music is a fire that was ignited at the tender age of 16, when he acquired his first pair of decks. By the age of 18, he was already becoming a regular at some of London's premier party spots such as the late, great Cable, Fire & the world renowned Ministry of Sound, where he was beginning to attract undeniable amounts of attention through frequent, impressive performances. His commendable tenacity and passion for performing quickly led to Will earning a residency with Connected, who at the time were dominating the London scene with sell out shows and subsequently continued to do so for a number of years.
In 2014, Will locked down a residency with UK giants ABODE. He has since become a household name in the industry and has been on a remarkable journey of admirable achievement and success with the brand. Through high-energy and captivating performances to thousands of seasoned ravers and party-goers alike at venues such as Studio 338, Printworks London and Tobbaco Dock amongst others, he has continuously proved his salt and shown he is cut from a different cloth entirely.
He has earned the right to perform at some of the biggest events and destinations in Europe over the last few years, including We Are FSTVL in the UK, Snowboxx in France, Anchored in Italy, Sankeys in Ibiza, Air in Amsterdam and now the virally popular ABODE On The Rock in Malta this summer. To top off all of the above, he has also recently gained possibly the biggest achievement of his musical career to date… a summer residency at the world famous Ibiza super club Amnesia!
From the above, its clear to see that Will is evidential proof that having a distinct talent and combining it with solid work ethic will bear the fruits of success. With a tonne of new music ready to roll out on some of the biggest labels in the game, having just also been picked up by well respected artist agency 'Underground Artists' along with an epic touring calendar, Will Taylor is a name you will want to remember and will struggle to forget in the coming months and years...