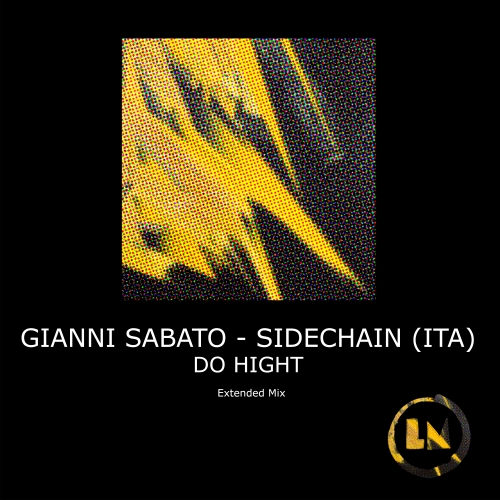 Gianni Sabato
Gianni Sabato is a name spontaneously associated with one of the most successful DJs/Producers in southern Italy, to the point of reaching an important position on the scene, up to become one of its real and actual icons. It is not easy to explain such an exploit, but it can be attributed to three common denominators: perseverance, spontaneity and evolution.

Over the years, Gianni Sabato achieves great results, getting the keys of the most important temple of dance music in southern Italy: Guendalina, that legendary club ranked 44th, by the magazine DJ MAG, in the ranking of the most important discotheques of the world, and 2nd among the Italian ones.

Being also the main pillar of the international agency Guendalinadventure, Gianni Sabato alternates his activity as a DJ across half of Europe, with the productions for his own record labels: Plus Beat Recordings and Radycal Audio.

He can claim releases of great international relevance such as: Cocoon Recordings, in Cocoon Heroes compilation, mixed by Cassy; Unsung Classics, together with Derrick L. Carter, in a remix for Chez Damier, Bass Culture, Memento Records, Trapez, Out Of Mind, Safari Numerique, DSR Digital, 250 Rec., Crime Records, Vacances Records, Hangover Music and many others.

The real peculiarity of his style is probably to be found in the perfect mix between the selection of excellent music and the high empathy with the dancefloor. Thanks to the experience gained over the last ten years,

Gianni Sabato knows well how to distinguisgh the old school from the modern times. Always oscillating between House and Techno, he has cultivated, since the beginning of his career, a passion for increasingly innovative rhythms: from the darkest sounds of Detroit, to atmospheric old school tracks with Acid fascination, to then merge with the most complex Minimal and Funk harmonies.

Many are the European clubs and festivals where Gianni Sabato has been hosted, including: Ushuaïa (Ibiza), Privilege (Ibiza), Pacha (Ibiza), Destino (Ibiza), Sankeys (Ibiza), Guendalina (Lecce), Cromie (Taranto), Clorophilla (Taranto), Sound Department (Taranto), Egg (London), Cocoricò (Riccione), Peter Pan (Riccione), Old River Park (Caserta), Duel Beat (Naples), Arenile (Naples), Altavoz (Venice), Link (Bologna), Cassero (Bologna), Amnesia (Milan), Magazzini Generali (Milan), Bellaciao (Perugia), Afrobar (Catania), Macarena Club (Barcelona), Viper Club (Florence), Rashõmon (Rome), Lanificio (Rome), We Play The Music We Love (Turin), Warehouse (Teramo) and many more.

Impressive is also the list of DJs with whom Gianni Sabato has performed so far: Jeff Mills, Robert Hood, Carl Cox, Richie Hawtin, Luciano, Ricardo Villalobos, Nina Kraviz, Chris Liebing, Ben Klock, Marcel Dettmann, Dixon, The Martinez Brothers and many others.