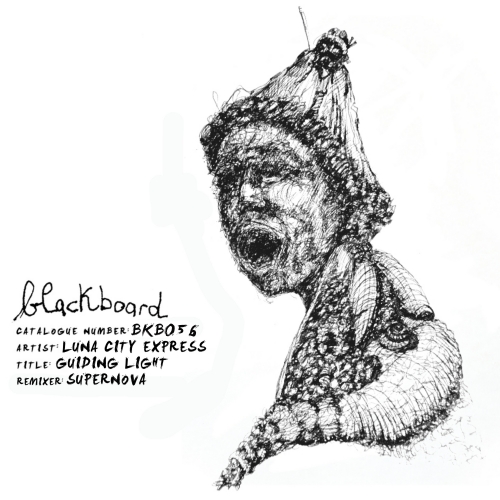 Luna City Express
Within more than a decade now the collaborational production force named Luna City Express, derived and developed from the influences and musical upbringings of Norman Weber and Marco Resmann has turned into a consistent land- and trademark in the electronic music scene in terms of releases, remixes and remarkable DJ sets all over the place.
Incorporating a wide range of musical influences, with Norman being the Chicago House loving son to a Funk, Disco, HipHop and Acid Jazz spinning DJ-father and Marco being an experienced producer which already had caused some trouble on the floor whilst using the solo pseudonym Phage for records coming from his very own Audiogain studio before they first met, the sound of Luna City Express is clearly revolving around House Music in its essential form but still remains open minded.
This attitude also reflects in a string of releases unleashed since the two producers introduced their Luna City Express moniker whilst collaborating on a track crafted for the 10th anniversary of the legendary Thuringian club Muna in 2004. For this special occasion they joined forces in the studio for the first time after they had already regularly shared decks as a DJ-team for four years after their initial meeting at an Italian millennium celebration party back in 2000.
Ever since their debut single "Fresh" skyrocketed off as one of the main club hits of 2005 Luna City Express have laid down a blueprint of modern, contemporary House Music on labels like Enliven Music, Clap Your Hands and, most prominently, the Leipzig-based Moon Harbour Recordings which became a firm home to most of their singles as well as to their critically acclaimed 2009-released longplay debut "Hello From Planet Earth", an eclectic but well-vibing collection of outstanding tracks representing the full musical spectrum of the Luna City world.
Whilst "Hello From Planet Earth" was praised for showcasing a vast musical expertise in a longplay format Luna City Express continually gained momentum on dancefloors worldwide due to largely successful singles and remixes released in the following years, amongst them "The Next Level feat. Roland Clark" and "Magic Bazar" on Moon Harbour as well as their massive rework of DJ Linus' "Who Stole The Soul" on Get Physical in 2013.
Renowned for their ability to set crowds on fire with their productions Weber and Resmann have regularly been invited to appear on stage as a DJ-team from day dot. Combined they weigh in an experience of 40 years on the decks as both started DJ'ing back in 1994. They've been hosting shows from all over Europe and the world, played multiple times at the famous Circoloco events taking place at Ibiza's legendary DC10 and are, despite collecting heaps of air miles, still closely connected to the place where the Luna City Express success story all began – the beloved Muna Club in Bad Klosterlausnitz.

Backed by a rich history like this and after ten years of futile cooperation in terms of music production it's time for Norman Weber and Marco Resmann, who is also one of the three co-founders of the 2007-launched Upon.You-imprint, to take care of the next step – the launch of their own imprint: Luna City Lab.
Set up as an exclusive outlet for dancefloor rocking material coming straight from the sonic laboratory that the Luna City Express studio is Luna City Lab will focus on limited vinyl runs revolving around their raw and uncut trademark vision of punching House with a techy twist that pays homage to the almighty Jack but remains open to whatever they cook up in their lab – with absolutely no limitations and a clear mission statement for a success story that's about to last.