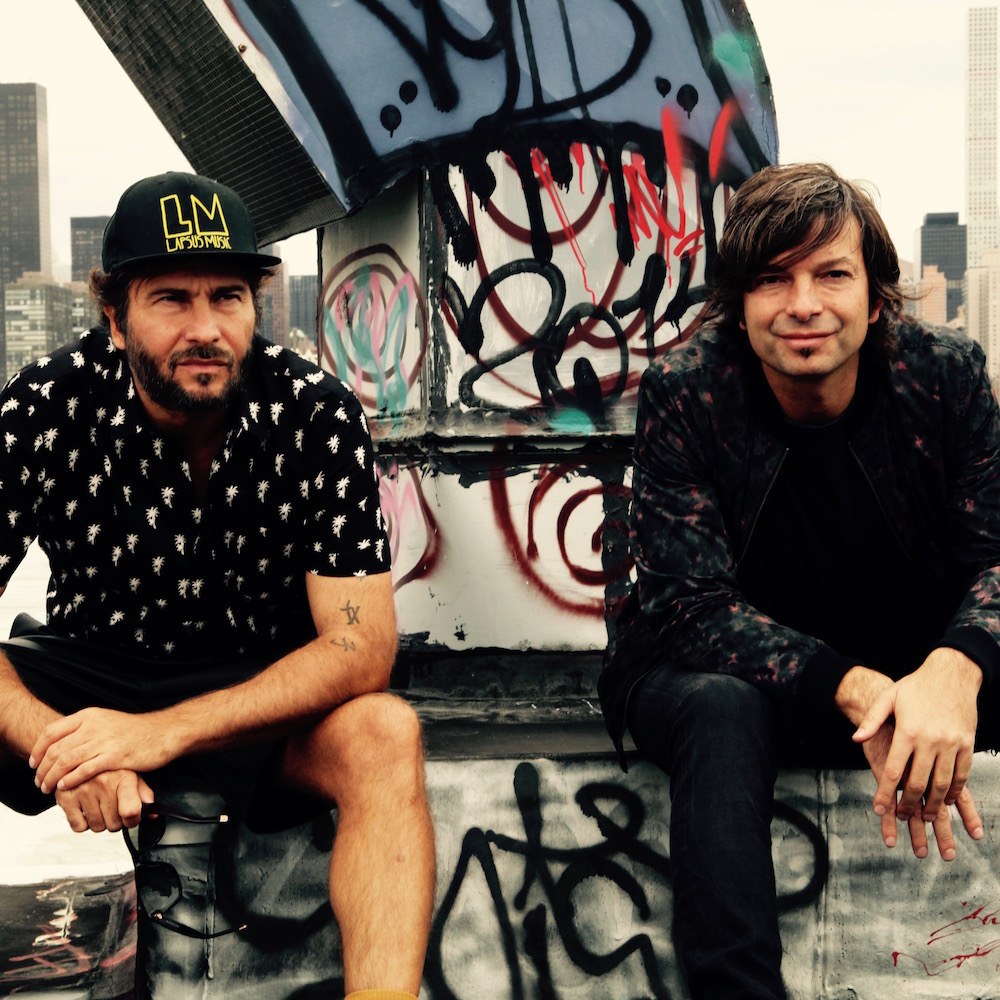 Supernova
Supernova are Emiliano Nencioni and Giacomo Godi; an Italian DJ and production duo that have over the last decade made the transition from rising stars to established international talent and are now recognised as artists and performers of enviable stature.
Both Emiliano and Giacomo are classically trained musicians, something they believe has set their approach to electronic music apart from many of their peers, granting them the technical abilities and theoretical know-how to produce the music they want without restriction.

Taking their lead from the music of their youth – everything from Chicago house, acid house, hip-hop, funk and acid jazz – they achieved their first notable success in 2007 when Sony BMG released their debut album 'Downtown Underground, which included collaborations from the likes of GrandMaster and Melle Mel).

As the variety of different ways that electronic artists are able to perform grows ever larger, so the debate as to what actually constitutes a DJ set rages every fiercer. Rather than get drawn into the debate however, Supernova prefer just to do their thing. At the beginning their set up was 100% live - including Moog, Virus and Micro Korg keybords, a logic control mixer and external hardware effects and filters – and they only performed their own records, but after a punishing tour schedule across two continents they realised they needed to develop something for suitable for clubs. Their current set-up comprises live instruments, decks and Ableton to create an ever-evolving musical experience that is "constantly renovated to create something unique."

It certainly seemed to work. Gigs across the world followed their initial album tour and to date Supernova have played at some of the most established venues and festivals on the planet, including Elrow (Barcelona/Ibiza), The Bpm Festival, Monegros Desert Festival, Ministry Of Sound (London), Cavo Paradiso (Mykonos), Space (Ibiza), Kazantip Festival (Ukraine), Tenax (Italy), Space (Miami) La Terraza (Florianopolis) and many many more.

In 2009 they started their own label Lapsus Music that is now considered one of the most interesting project inside the underground independent labels world scene with support from many big names and showcases across the world.

Their probably biggest hit comes in 2010 with "Beat Me Back" the collaboration with Detroit techno master Kevin Saunderson. Following this and many other big releases, the duo have been asked to remix some of the biggest classics of the House Music such as Frankie Knuckles "The Whistle Song", Kerri Chandler "Bar A Thym", Jakatta "American Dream" and Romanthony "What Price Love" just to name a few.

One of the more significant relationships of recent years has been Supernova's continuing affiliation with house giant Defected Records. Defected has released a number of the duo's productions including remixes of seminal records 'Can You Feel It' and 'Strings of Life' as well as three Eps. 2013 marks the 10th anniversary of Supernova and the duo is asked to mix one third of the long-running and acclaimed Defected In The House Miami compilation series. The long career follow up with their strongly supported "The Circle EP" for Noir Music, their successful collaboration with acid house legend DJ Pierre "The Beat" (Lapsus Music) and remixes for Kling Klong, King Street Sounds and Moon Harbour. In 2015 the NYC legendary label King Street Sounds ask them to mix their "House Legend" compilation series and last but not least they release Suite 58 EP on Lapsus Music including remixes by Tiger Stripes and Luna City Express.
Late 2015 and early 2016 see a really tight release schedule for the Italian duo featuring tracks on Get Physical Music, Kling Klong, Moon Harbour, Relief, Defected, Stereo Productions, Toolroom, Material and their own Lapsus Music.

"We believe in this rule: 'work hard, hard, hard with a smile on your face always trying to do something better than the day before'. Following this rule has made us growing up step by step overcoming the difficult moments and getting the best possible results".
For Supernova, music is their life, their language and a huge part of their relationship with others people. "We believe that we have a lot to say in terms of music and that our journey is just at the beginning. The only way to complete this journey is to do a lot of good music; This is our mission!"