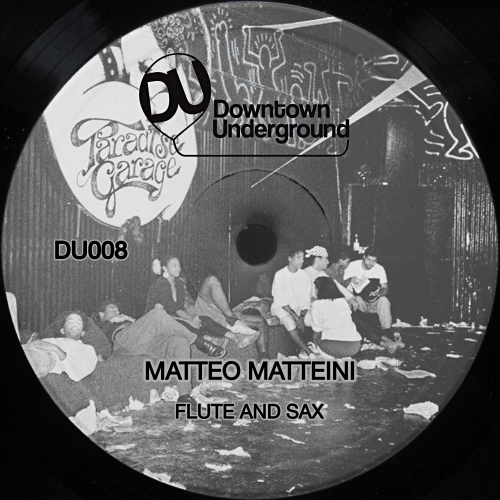 Matteo Matteini
BIO ENG:
Matteo Matteini, DJ/ Producer from Livorno in Tuscany, born in 1978.
Since he was a young boy he was in love with dance music and started being a DJ in private parties in 1996. In 2002 Matteo starts his professional career at the Insomnia Discotheque (Ponsacco-Pisa) where he becomes resident of the Privée "Penelope". In 2003 he moves to the club Bocachica (Torre del Lago). In 2004 he starts working at the Fraumarleen (Torre del Lago) one of the most trendy clubs in the International Electronic House music scene, where he remains as resident until 2009. he have refined the tecnique thanks also to the possibility 'to divide the consoll with artists such as Tony Humphries, Little Louie Vega, Audiofly, Nic Fanciulli, Pete Heller, Butch, Alex Neri, Kenny Carpenter, Nic Curly, Monika Kruse, Francesco Farfa, Gorge, Claudio Coccoluto and more. His DJ-sets go from Tech-house to the elegant deep and funky sounds and his shows become a must for many clubgoers and House music lovers that follow him in various gigs in different places. In the meantime his interests in music have developed and gone also towards music production. He starts his cooperation with Manuel De La Mare and with him gives birth to the Confident project which is included in the Space Ibiza sessions deluxe vol. 5 - 2008/2009.
Until today Matteo has worked with this labels: Purple Music, Pura Music, Loco Records, Suara, Witty Tunes, Hotfingers and more.

During december 2009 Matteo meets Claudio Ridolfi and Elvio Trampus and their partnership gives birth in January 2010 to a new digital deep-house label: Elegant Bit Records.
During all 2010 EB proudly release many excellent house tunes by many International and respected DJ/Producers, such as Manuel De La Mare, Hector Couto, David Herrero, Supernova, Redondo and others. Due to the extremely positive reaction received by the label, many demos were sent to the label by many more DJ/Producers and the quality was really high.



BIO TA:
Matteo Matteini, dj e producer, Livorno, classe 1978. Affascinato sin da giovanissimo dalla musica dance, comincia nel 1996 ad avvicinarsi ai piatti e a suonare in alcune feste private. Nel 2002 inizia la carriera professionale approdando alla discoteca Insomnia (Ponsacco - PI) dove ottiene la residenza del privée "Penelope", per poi trasferirsi nel 2003 al club Bocachica (Torre del lago). Nella stagione 2004 inizia a lavorare per il Frau Marlene (Torre del Lago), club all'avanguardia nel panorama house elettronico nazionale, affermandosi dj resident sino alla stagione 2009. I suoi dj set a base di tech house sconfinano talvolta con eleganza nella deep e nel funky, e sono un vero punto di riferimento per i numerosi clubbers e amanti dell'house music che da anni lo seguono nelle sue serate. Il suo interesse negli ultimi anni si è esteso anche alla produzione, inizia così la sua collaborazione con vari produttori tra cui Manuel De La Mare. E' da questo incontro che nasce il progetto (Confident) selezionata per la compilation Space Ibiza Sessions Delux Vol 5. 2008/2009. Sino ad oggi, Matteo ha collaborato con Purple Music, Pura Music, Suara, Witty Tunes, Loco Records, Factomania ed altre. Nel Dicembre 2009 arriva l'accordo con C. Ridolfi ed E. Trampus e nel Gennaio 2010 nasce il progetto Elegant Bit Records, collaborando con artisti come Hector Couto, Manuel De La Mare, Redondo, David Herrero, Metodi Hristov, Ivan Iacobucci, Thorsten Hammer, Alex Costa, Supernova, Pepo e molti altri.