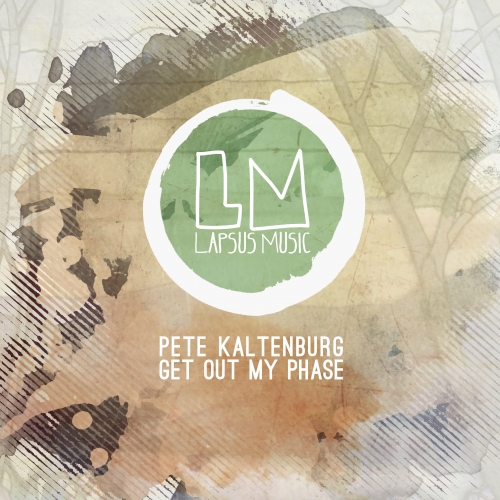 Pete Kaltenburg
As a Dj Pete plays all over Europe. From Berlin to Barcelona or Antwerp everywhere his sound delights and people celebrate
it. His residency is at FABRIK, Bayreuth which is well known for it's good bookings. He already shared the Decks with some of the biggest names in business like: André Galluzzi, Marc Romboy, Ruede Hagelstein, Luna City Express, SUPERNOVA, AKA AKA, Felix Kröcher, Chasing Kurt, Hanne & Lore, Sidney Charles, Super Flu and Channel X just to name a few.

His classic CD-Setup allows him to concentrate on clear mixing but especially track selection is always on his focus.
''The perfect track selection lets me reach my goal in seeing people on the dancefloor with a big fulfilled smile enjoying the music.''
He ranges between DeepHouse, House and TechHouse to fulfill his self-paced aspiration to always play the perfect sound for every single gig. His sound often comes down with a phat baseline and some catchy vocals which makes people get into party mood. So you hear tracks of HNNY, Ben Pearce, Detriot
Swindel, Nice7 and Huxley over to Hector Cuto, Santé, Doorly and Loco Dice in his Sets. MAKE THEM DANCE!

His online mixtapes enjoys great popularity with round about 35.000 plays on Soundcloud. In his mixes it's always important for him to tell a story and take his listeners on a journey through the ups and downs of an arc of suspense ending with a happyend. Principally you will never witness Pete stumbling in a set with balls to the
wall because he follows a citation of Butch: "You can't go to a Girl and stick directly your D***k in her P****y. It's the same with DJing you got to start slow!''

In 2010 Mr. Kaltenburg started Music Production. It fastly raised to one of his biggest passions in life. His release on FOREST WALKER RECORDS "Lovin You" EP made it in the TOP 10 TechHouse Charts on Traxsource and was one of the best sold Tracks on Traxsource in 2015.

With his collab togehter with Stephan Licha called "Choose One" he also hit the TOP
10 TechHouse Charts on Traxsource and made it up to #5. Follwed by "Dance Music"
which made it up to TOP 20. Both tracks were released on LAPSUS Music.
The Collab with Julian Wasserman "Sweet HARD" on Dear Deer made it in the TOP 18 Nu Disoc / Indie Dance Charts on Beatport. It also was played in Pete Tong's Radio Show on BBC Radio 1. In 2015 there will be a Remix EP of it with interpretations by Teenage Mutants and Channel X.
At the moment he is doing some Remix for the legendary Brett Johnson and is working on a EP with his mentor M.in for My Favorite Freaks, his debut EP on LAPSUS Music will be released on 6th of May. A lot of other stuff is going on right now in his studio so be prepared for the next big steps of Mr. Kaltenburg in 2016!

Pete's productions get some propper support from artists like: Seth Troxler, Steve Lawler, Paco Osuna, Tocadisco, RIVA STARR,
Gene Farris, Amine Edge & DANCE, Brett Johnson, Edu Imbernon, Animal Trainer, Ray Okpara, SUPERNOVA, Vanilla Ace , Acid Pauli, Daniel Bortz, Richy Ahmed, Sam Divine and many more...